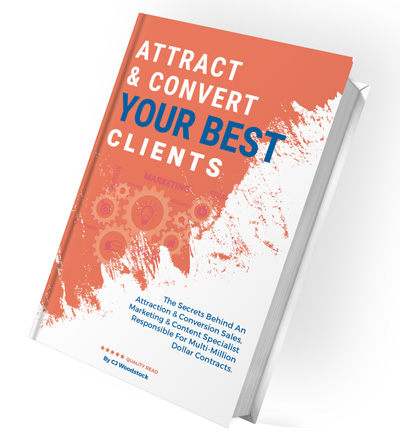 How to Attract & Convert your Best Clients
Grab this free book to get the secrets behind our client attraction system that enabled us to achieve multiple multi-million dollar contracts (this works for all sales, no matter the value)! We also show you how to put your Client attraction, retention and conversion on autopilot.
How To Film Quality Videos With Your Smartphone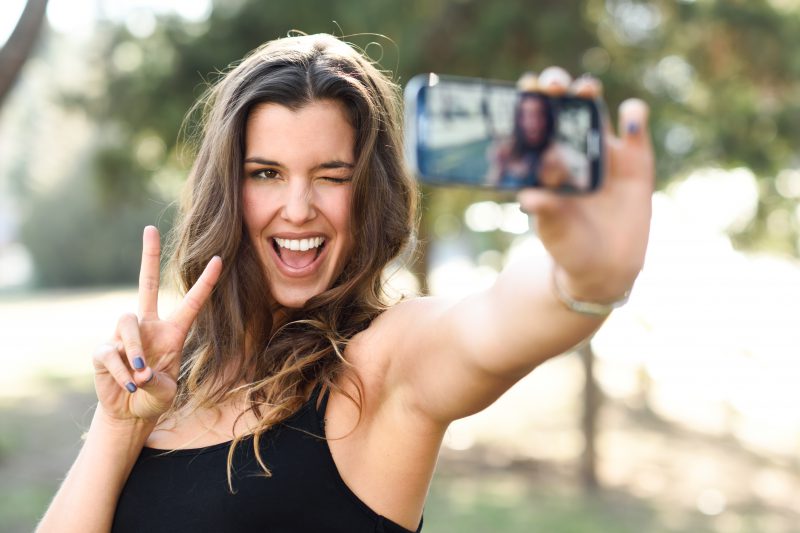 Ever wanted to create professional quality videos?
Many people think they have to create a professional studio, with a producer and film crew at home in order to do this…but this could not be more incorrect.
I have been creating professional quality video footage for at least the last four years and I can say it has improved immensely since I started, once I discovered the right equipment and tools to use!
I will share those tools with you here.
If you are doing face to camera videos, this information will really help you out
Firstly, good lighting can make or break your videos so you need to invest in this.
The best light I have found is the 'Ring' light for just over $100. You can get it on Amazon Australia here:
Neewer Camera Photo Video Light Kit: 18 Inches/48 Centimeters Outer 55W 5500K Dimmable LED Ring Light, Light Stand, Receiver for Smartphone, YouTube, Vine Self-Portrait Video Shooting
For the American's, here is the link for you:
The best part about this ring light is it has a holder for your SMARTphone in the very center of it.
As long as your phone has a good camera, then you can definitely use it to film, as the quality from smartphones is professional  these days….
…so, the great news is that no high tech camera equipment is required, saving you a fortune!
However, this will only be the case if you also have a good microphone.
I can recommend a few but the best I have found for this sort of filming and which plug straight into Apple iPhone, is the Rode VideoMic Me (no need for a lapel mic or any wires!) on Amazon Australia here:
Rode VideoMic Me Compact TRRS Cardioid Mini-Shotgun Microphone for Smartphones
On Amazon USA, here is a link for you:
If you have another type of smartphone, the Rode smartLav+ would be a good option for you – see here for the Aussies:
Rode smartLav+
On Amazon USA, here is a link for you:
The point is that you want a microphone that will capture high quality audio, that plugs directly into your phone.
For your script, a great App you can download to use is iprompt.
You can cut and paste your scrip and plug it into iprompt (or a similar tool) on your laptop and then stick your laptop on a high stool, with a box under it if needed and position it just under your phone/camera.
The great thing about using this app on your phone is that not only will you be recording the video and audio, you will also be looking directly at the screen when you are speaking…so it looks authentic.
Just practice once or twice with some of the script to make sure it lines up correctly and you seem to be looking directly at the camera, familiarise yourself with the script, and away you go!
Once complete, (you can do it in stages if you wish), you can then download to CAMTASIA®, or Screenflow for Mac (I actually use Camtasia even though I have a Mac as I like it better!).
Do some basic video editing….keep in mind that whilst we want the videos to be professional, unless you are doing something for commercial television or a high profile course, you don't need to cut out every 'um' and 'ahhh'…as it will just take too long.
You have permission to be human and remember, speed of getting it done and out there matters more than perfection.
If you wish to add BRoll (B-roll is the footage of other people, places or events inserted to enrich the story you're telling and to have greater flexibility when editing), there are royalty free programs like:
Or you could use a reasonably priced subscription service like:
If you wish to outsource to a quality video editing service that design you a Custom introduction and outro (the clip asking people to take further action with you at the end of your video) plus zooming in and out, adding subtitles (which are great so people can watch your clips in public places even if they don't have their headphones) along with text etc
it is worth investing in a great video editor (which will save you an incredible amount of time).
If you want to use a green screen, which you can also get on Amazon or Ebay, good video editors can place moving or still images behind you which look real (such as an incredible warehouse or office location).
On Amazon USA, here is a link for you:
Happy filming!
So how can we help you?
1) We create multiple 2-3 minute social clips for you for a set price each month to place on your favourite social media sites or broadcast emails to your subscribers, as a 'done-for-you' service, saving you loads of time and effort…
2) Book A 30 Min Obligation-Free Strategic Systemisation & Marketing Strategy Consultation via our contact page
You'll be invited to a friendly, no-obligation consultation with one of our business strategists to:
Discuss your needs and answer your questions
Explain our approach & how it may assist you
Provide you with a FREE, unique to your business, Marketing plan worth $197
3) We also write sales copy for videos, course creation, emails and sales pages…all done for you…Phew!! Check out our homepage for more detail here
4) We also have amazing video editors, so let us know if you need a hand with a project via our contact page, or email us directly at info@wisandbiz.com
As a service based business, to ensure you can prove that what you are doing for your Clients or your business or team that you…