Get Your Free Book & Uncover the Science of Income Generation
Colleen Woodstock, a business growth strategist and Joint Venture specialist who has brokered individual deals to the value of $54million dollars throughout her 18 year career is gifting you "The Secrets of a 7 Figure Deal", a step by step formula.
Once you know the science behind dealmaking, you can use it to your advantage to close deals with the media, with Corporate or SME companies, and to create joint ventures to engage partners to help promote your business to their networks, plus so much more. 
When you download this book today, you will become part of a world-wide business growth community that is dedicated to helping each and every member achieve fulfillment, through sharing regular tips, strategies and resources that will assist in generating additional income, sales and success which will ultimately grow your business."
This book has been downloaded by thousands of business minded individuals like yourself.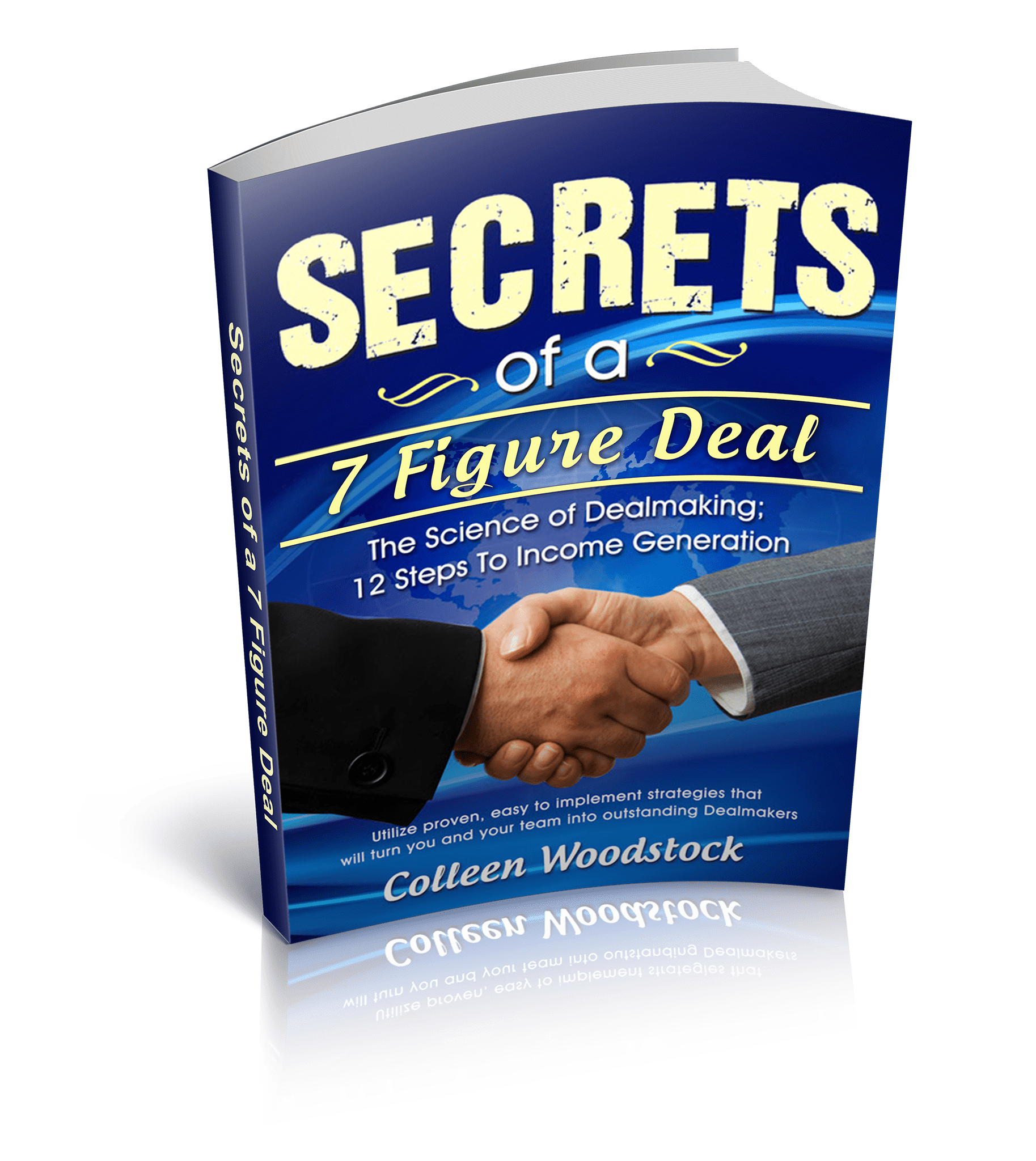 *Your contact information is safe and will never be shared, sold or spammed.