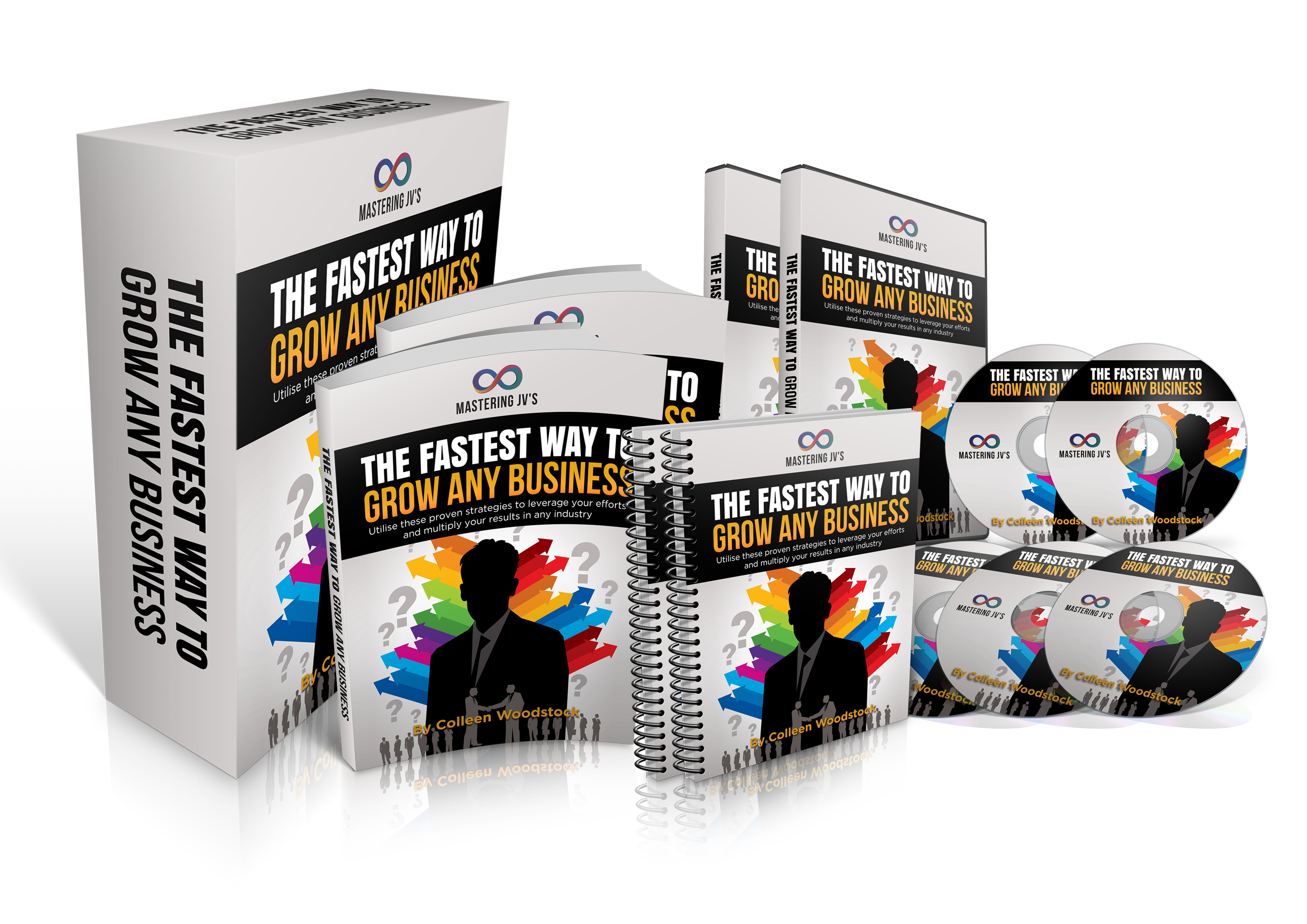 7 step video series "Mastering Joint Ventures – The Fastest Way to Grow Any Business
In the video series, you'll learn:
Why Joint Ventures are the FASTEST & MOST LUCRATIVE ways to grow your business, and therefore your lifestyle, to take you to the next level.
(How else can you make $5,000-$500,000 in just a few steps without costing you anything?)
Why other sales and marketing methods leave businesses low on cashflow
The easy to follow 7 step process to gain almost instantaneous TRAFFIC, SALES and RESULTS
How to get others excited about promoting your products and services and make your way QUICKLY towards FINANCIAL FREEDOM
How anyone in business can use this training to grow their Clients and incomes online or offline, in ANY INDUSTRY
Why the big players use these strategies, and how "newbies" can create a lucrative career doing the very same thing
How and where to find the right joint venture partners…which is easier than you think
PLUS, an opportunity to ask ANY question you want in our private community, along with templates, bonuses and more…
I will outline the True story of how I STARTED FROM NOWHERE and brought in well over $500k in sales for a Client in just 4 short months, and have continued to get similar impressive results for others…I will teach you exactly how I did this so that you can replicate it!!

BEST OF ALL…
This product is valued at $1497 but because we want to deliver massive value to you so you will continue to work with us, it is available for a limited time for just $997.
30 day money back guarantee.
Anytime within the next 30 days you can try this out and if you are not 100% satisfied,
let us know and you will be given a full refund, no questions asked.
Our site uses technology that ensures your personal and payment information is kept confidential and secure. All transactions are secured by SSL encryption.
Your Booking Will Be Processed Over Secure Servers.
*Your contact information is safe and will never be shared or sold. We hate spam and we will only deliver your training and updates about our programs to your inbox. You can opt out at any time.